Complete: O Level Coaching Near Me | Conceptum 3G, Gulshan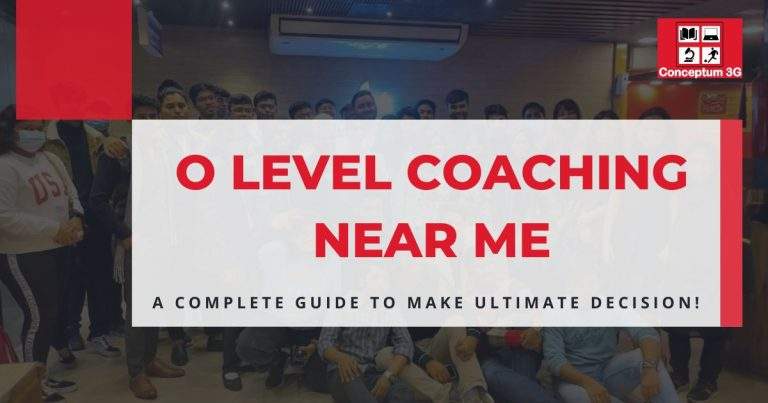 Conceptum 3G working for English Medium school/ private students. We have one stop solution for O level/ A level grade for 7 years.  After reading this article, you will find out a positive reason why you have to choose us as the best o level coaching near you?
What makes Conceptum 3G unique?
Conceptum 3G has few uniqueness then any other coaching centre in English Medium field. The faculty of the whole Conceptum 3G is just awesome at their subject. Qualification, experiences and caring. Teaching methods and caring students' education is the key that are making the difference then any other. 
Experienced and qualified faculty
Another mentionable thing is faculties. We are really blessed to inform our readers that our teachers are experienced and qualified in their field. Most of them did their graduation, Post Graduation, Ph.D program from world recognized  universities like Northumbria University in England, Swinburne University of Technology, Melbourne and so on. 
Our faculties have strong experience in renowned and popular English Medium school in Dhaka, Bangladesh. After getting decades of experience in school it can be Cambridge, Edexcel or IB, they join 3G coaching centre in Gulshan or personal coaching. We have most of them teachers who already join with us as professionals and experienced on Cambridge and Edexcel curriculum. 
Personalised attention to each student
Taking personal care for each student is quite a difficult job. Our experienced faculties are trying to make things possible on their professional hands. We mainly focus on batchwise class but few professionals are taking 2 different teaching methods. 
Increased academic achievement: 
Conceptum 3G is not only working for the students but also inspiring the students to get enrolled in extracurricular activities and other educational competetions. We build teachers and students cooperation smoother. It's important to grow students' future activities.
Testimonials from students and parents: 
No more explainations today. You have to visit Conceptum 3G first for your 1 or 2 trial classes. Then you can make the ultimate decision to get enrolled. Read Google Business Profile reviews.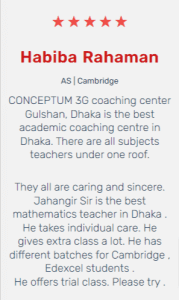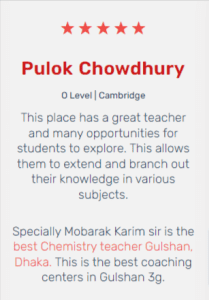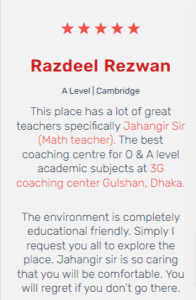 Business Hours: Saturday- Thursday (10:00 AM to 8:00 AM)
Friday- 8:30 AM to 7:00 PM
Address: Flat- A1, Plot- 3G, Road- 104, Gulshan- 02, Dhaka- 1212