Ultimate | O & A Level Coaching | 3G Gulshan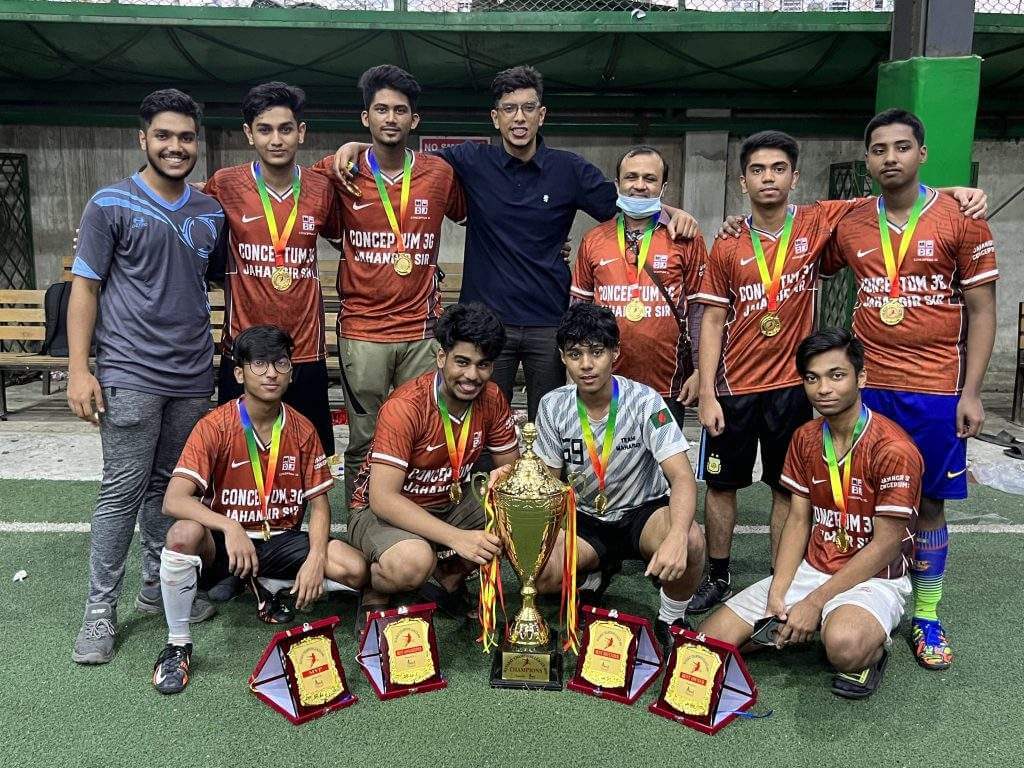 O and A level coaching 3g Gulshan | Winning Team of Conceptum 3G
How you can choose a reliable and trustworthy coaching center for your O & A level preparation properly?
We're Conceptum 3G Gulshan, leading O & A level coaching center in Gulshan 3G, Dhaka. We're serving since 2016 at Gulshan with experienced and professional faculties. Every single year, we're breaking our records of successful students. World highest and country highest result we make every year.
Let's talk about why we'll be your primary choice?
Reputation:
Do some research online and ask students about Conceptum 3G's education methodology to get recommendations from friends, family, and teachers. Look for coaching centers with a good reputation for academic success and student satisfaction.
Curriculum:
 Make sure the coaching center offers the curriculum that you are interested in. We offer IGCSE | O level | A level | IELTS | SAT and other more general curriculum.
The faculty is one of the most important factors to consider when choosing a coaching center. We've experienced and qualified faculty in the subjects they teach.
Facilities:
As the facilities of Conceptum 3G Gulshan coaching center is clean, well-maintained, and conducive to learning. There are enough classrooms and resources for all students.
Fees: 
The fees of coaching centers vary widely. We're offering budget friendly and standard fees that will fit with you.
Here is an outline of the steps you can take to select the best English medium coaching center in Gulshan, Dhaka:
Visit Conceptum 3G Gulshan in person. This is the best way to get a feel for the atmosphere and facilities of the coaching center. Talk to the teachers and students, and get a sense of the teaching style.
Do your research. Gather as much information as you can about different coaching centers in Gulshan, Dhaka. This includes reading online reviews, talking to current and former students, and visiting the centers in person.
Set your priorities. What are the most important factors to you when choosing a coaching center? Consider the curriculum, faculty, facilities, fees, and location.
Make a shortlist. Narrow down your options to a few coaching centers that meet your criteria.
Make your decision. After you have visited the centers in person, you should be able to make an informed decision about which one is the best fit for you.
Business Hours: Saturday- Thursday (10:00 AM to 8:00 AM)
Friday- 8:30 AM to 7:00 PM
Address: Flat- A1, Plot- 3G, Road- 104, Gulshan- 02, Dhaka- 1212